2020 Hyundai Santa Fe - Dealership in Richmond
Hyundai Santa Fe for sale at our dealership in Richmond
Discover our review about the new 2020 Hyundai Santa Fe
Available with FWD or AWD
Three Fantastic Generations to Choose From
6-Speed Automatic Transmission on 2010- Models
Awarded a Top Safety Pick by IIHS and 5 Star by NHTSA
An SUV with the aerodynamic frame and intrepid driving experience that has set it out from the segment for years. The Hyundai Santa Fe has made its mark in the mid-size crossover market since its launch in 2000, with updates, refreshes and facelifts along the way to keep its impressive lead. Available in front and all-wheel-drive drivetrains, the Santa Fe is just as versatile as you would expect it to be. To learn more about the variety of Santa Fe models available at Langley Hyundai simply head over to our online search tool and select the one that best represents your needs. Should you have any questions do not hesitate in reaching out to our trained staff as they will be happy to assist you with all of your Hyundai needs.
Second Generation Highlights
The second generation (2007 – 2012) Santa Fe pushed beyond the realm that it had enjoyed for nearly 7 years, and opened itself up to the possibility of attracting a wider audience of drivers. This including a 7-seater option, designed to make incredible use of the interior cabin space without compromising comfort when fully-loaded with cargo and passengers. The minor changes over the years have amounted to one of the best-regarded SUVs of its release, one that continues to maintain its presence on the road today and surely, into the future. The Santa Fe is a highly customizable vehicle, one of its draws, really, and with 3.3 Lambda V6 at 242 Horsepower or 3.5 Lambda II V6 with 276 Horsepower, this is an SUV you'll be happy to drive farther, with controls that will make you wish you started driving one earlier.
Third Generation Highlights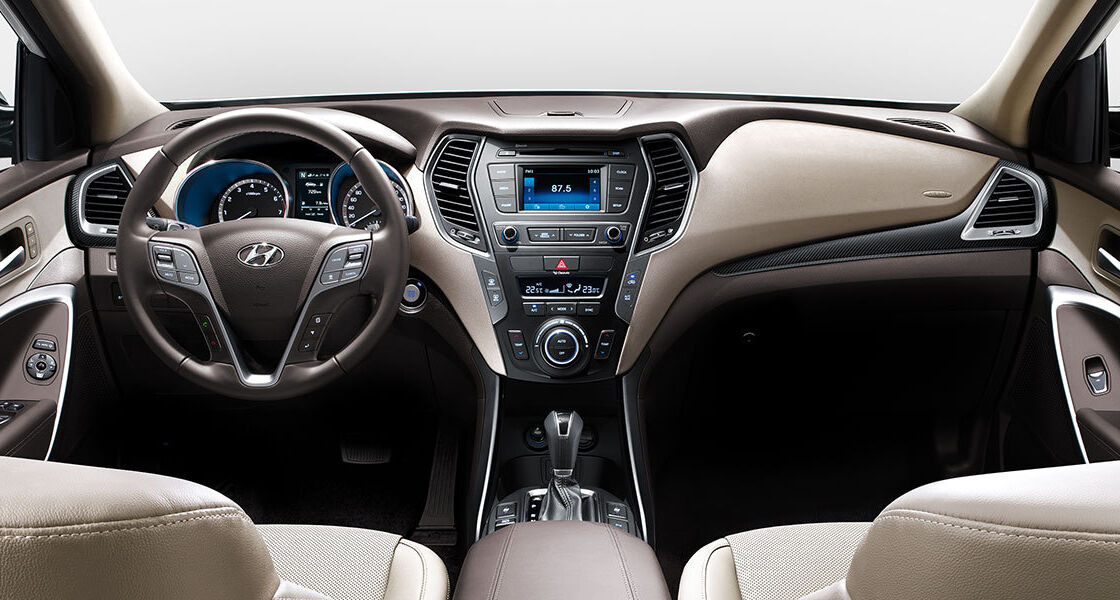 With the launch of the new generation you can expect plenty of updates over the previous, well-equipped model. Included alongside this list you'll find the Santa Fe offered with FWD and AWD, which, although not entirely new, have both seen updates since the last generation. Match this with the available 2.4L Theta II GDI Engine with Dual-CVVT that can be equipped with 6-speed Automatic Transmission for optimal efficiency, or the 2.0L Twin-Scroll Turbocharged GDI Engine that has power to get you really moving down the highway.
Hyundai Service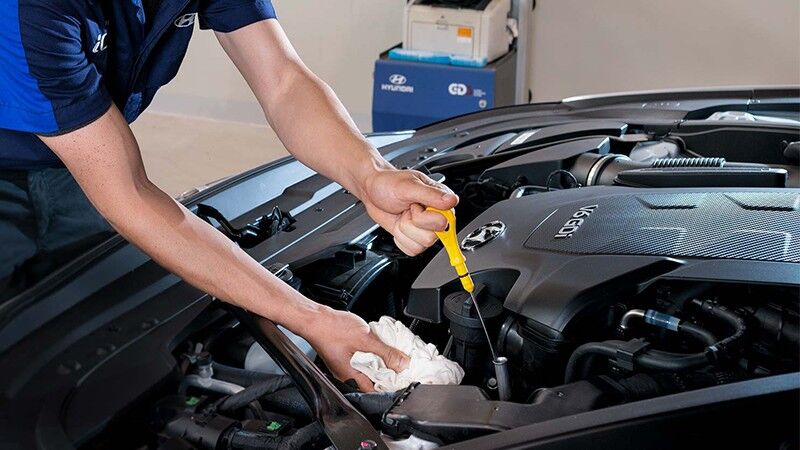 Alongside out fantastic vehicles you'll find a variety of services at Langley Hyundai to assist you in your short and long-term vehicle-care. Note our fantastic Service Department, where our staff of vehicle experts are ready to make sure your Hyundai stays on the road for years to come. To find out more about what is available at Langley Hyundai contact us or come visit in person and we'll be happy to assist you with all your needs.
Langley Hyundai – Your Dealership for All Hyundai Santa Fe Models
When you begin your search for a used Santa Fe models there's no better location to start with than Langley Hyundai. Our lineup of Hyundai products receives careful initial reviews and regular inspections to ensure we offer only the highest calibre of vehicles to you whether you're interested in new or pre-owned. Visit Langley Hyundai today, strategically located at 19459 Langley Bypass, in Langley, British Columbia just a short drive from Vancouver. We have created an easy-to-use form on our website to submit your questions, or are available by phone at .
Why Choose our dealership to buy a 2020 hyundai Santa fe ?
#1 Pack it all in the Hyundai Santa Fe
Take more of your equipment and gear with you on your next adventure. Whether you need to pack the toys or simply do some car camping, the Hyundai Santa Fe near Abbotsford is your best option. The rear seats recline and fold 60/40 and has an available second-row sliding feature.
#2 The Convenience of Luxury near Abbotsford
The all-new Santa Fe comes loaded with little luxuries that will make the early morning commutes that much easier. During the chillier months, you'll notice the driver and passenger seat both have heating functions and a standard heated, leather-wrapped steering wheel. Enjoy the little things in this beauty.
#3 Get a Kick
The Santa Fe comes loaded with a 2.4L GDI 4-cylinder engine with 8-speed transmission. The transmission and engine combined maximize fuel usage for optimal efficiency. With its 185 horsepower and 178 lb-ft torque, you'll feel like a boss on the streets. Ride in style in a Hyundai Santa Fe near Abbotsford.
#4 It's all in the Details
The upgraded grille is framed by a twin headlamp, made up of LED daytime running lights. On top of that, the sleek roofline and bold line running along the body of the vehicle gives it a unique look. The standard alloy wheels give an audacious look, giving you the confidence you deserve on the road.