When it comes to car dealerships they are not all created equal. If you want the very best in Langley car dealerships, you owe it to yourself to visit Langley Hyundai. We have an exceptional selection of new and used cars at highly competitive prices. Our staff believe in doing right by our customers, and our long-term goal, beyond having you leave with your dream car, is to have you come back and see us again and again. If we've done our job right then this is just the beginning of a beautiful relationship.
From financing to service, we offer a complete package when it comes to automotive issues. If it has four wheels and goes then we can help you with whatever is ailing it or you. We work with our customers at every level to give them the best possible experience at our dealership, so if that sounds like your kind of dealership come and see us at 19459 Langley Bypass in Surrey or give us a call at (604) 539-8549 to book yourself an appointment!
More Than 10 Years of Service
We've been part of the Lower Mainland community for more than 10 years!
Fast and Friendly Financing
We'll help you get behind the wheel of your perfect Hyundai.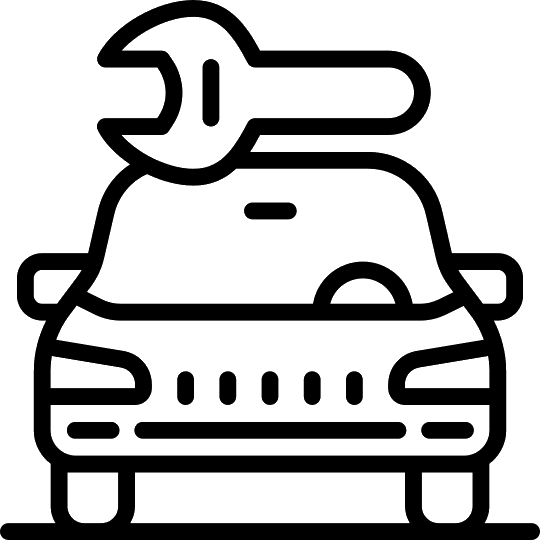 Skilled Technicians
Trust our experts to handle all of your maintenance and repair needs.
Why Choose Langley Hyundai
Choosy Choosers Choose Langley Hyundai
When comparing Langley car dealerships the first thing that must be addressed is selection, and in that category we are among the very best. With a startling array of new and used vehicles to choose from, we are sure to have exactly what you are looking for. If the choices seem daunting, then don't be afraid to lean on our team of experts and enthusiasts who will happily guide you through every choice and decision. We're on your side for this thing, we won't leave you hanging.
Financing is Not an Ugly Word
The reality is that not everyone is at the same place when it comes to finances, and not everyone's reason for buying a new vehicle is because they just want one. For many people necessity has forced their hand and a little bit of extra help is going to be required. Not to fear, our Finance Team are here and ready to work with you to find a loan in the Langley area that will work for your life. Don't let bad credit be a roadblock for you, regular payments on a small loan - like the one on a car - is an excellent way to begin building, rebuilding, or improving your credit score!
Come Back and See Us at Our Dealership!
As a new member of the Langley Hyundai family, we hope that after you purchase a car with us you will be sure to come and visit us often. Maybe every time you need preventative servicing like an oil change or a tire rotation? Who are we to live your life? But, if you do decide to come and visit our dealership for that kind of maintenance you are doing your new car a big service, and you can trust the technicians at Langley Hyundai to do it right the first time, and for less!
Let's Find you a Car in Langley!
Our goal is, first and foremost, customer satisfaction. In the long term, we want to see you here again and again for every vehicle-related malady that might befall you. Be it sales, financing, parts or service - we hope to impress you with our expertise and charm so that when the time comes to buy or service another vehicle you think of our smiling faces first. That's the goal, but you'll have to come to our car dealership and let us know if we've achieved it!
Langley Hyundai is proud to be the premier new and pre-owned Hyundai dealership in the Lower Mainland. We've served the community for over ten years, and always strive to provide a customer experience that's second to none – from sales and financing to parts and service. We have a full selection of factory-fresh Hyundai vehicles available, and we welcome you to schedule an appointment or walk-in anytime, seven days a week. At Langley Hyundai, you can rest assured that our team will always go further to make your visit fast, stress-free, and fun! If you don't see exactly what you're looking for in stock, just let us know, and we'll be happy to find a vehicle that checks off all the right boxes. Discover a better way to buy a car, truck, or SUV – choose Langley Hyundai! Visit us at 19459 Langley Bypass in Langley, BC, or give us a call at 604-539-8549.
Staff is always friendly, service is great, easy to book appointments. It's also nice that Asher (who sold me my car 2 years ago) remembers me and stops for a quick chat while I'm waiting during a service appointment.
Cherie C.
Nebil and the service team at Langley Hyundai have been taking care of my 2014 Sonata since the day I brought her home. I drive a ton for work and have put over 112 km on this beauty and she still runs like new. I really enjoy the peace of mind that comes when dealing with the mechanics that know my car inside and out!
Tyra C.
I had a great experience with Sukhi & Langley Hyundai. The staff were all super friendly as well. Sukhi got me exactly what I asked for, didn't beat around the bush and try to sell me something that wasn't in my price range or wasn't what I wanted. I give him a list of what I wanted in a car and what I wanted to pay and he did just that! highly recommend going to see him.
Tennille P.