Smart auto shoppers agree that buying used is a great way to maximize your car budget – and when it comes to used cars for sale near Cloverdale, there's a dealership that has everything you've been looking for: Langley Hyundai. For drivers in Cloverdale, throughout Surrey, and anywhere in Metro Vancouver, Langley Hyundai combines exceptional selection, unrivalled convenience, and the best sales and service team in the business to make every visit worthwhile. Forget the old-fashioned tactics of the past – Langley Hyundai offers a truly stress-free sales environment where you'll always have the tools you need to make an informed decision. That begins with our online inventory, which is available 24/7. It just takes a click or tap to unlock detailed profiles on every pre-owned vehicle we have in stock, including contemporary classics like the Hyundai Elantra, Hyundai Accent, and Hyundai Sonata. And while we focus on used offerings from Hyundai, we also carry used cars from any manufacturer, as long as they meet our strict standards for long-term value and quality.
What makes a used car like the Hyundai Elantra such a compelling choice in today's market? Maybe it's because right out of the gate, the 2017 Elantra provides features that other compacts only wish they could – including heated front seats, and side mirrors, remote keyless entry, USB connectivity, and many more amenities all standard in the L trim. From then on, the sky's the limit. Our inventory features Hyundai Elantra models from both the fifth (2010-2015) and sixth (2015-present) generations, so check out our online inventory to learn more about this versatile compact!
At Langley Hyundai, the Elantra is only the beginning of our ever-changing pre-owned stock, sourced locally from drivers just like you in Cloverdale and beyond. We're proud to carry selections like the Hyundai Sonata, a mid-size sedan with seven generations of history over the past 30+ years; the Hyundai Genesis, a stylish luxury sports sedan; the Hyundai Accent, a nimble subcompact; and many more. Choose Langley Hyundai and you'll discover a world of automotive deals just waiting for you. It just takes a click or tap to get started, so go right ahead!
A True Lower Mainland Original
Serving customers throughout the Lower Mainland with over ten years of sales and service experience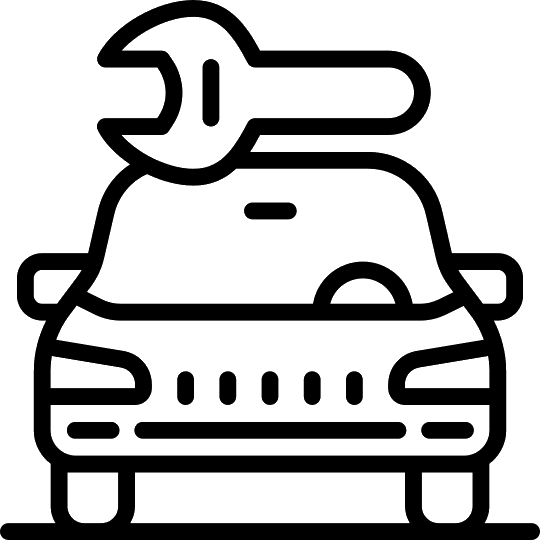 Genuine Parts and Hyundai Accessories
Discover the complete Hyundai experience with our fully-stocked parts and service centres
Insightful Finance Professionals
Find the vehicle you want with a payment plan you can afford at Langley Hyundai
Why Choose Langley Hyundai
Langley Hyundai - Your Source for Top-Shelf Parts and Service
When it comes to maximizing the value of used cars for sale near Cloverdale, there's nothing quite like a dedicated team of service professionals on your side. Langley Hyundai is proud to offer fully-stocked parts and service centres to all of our customers, with a team just as dedicated to exceptional service as you'll find in our sales department. From maintenance and inspection to tune-ups and repair visits, you'll be sure to have a prompt, courteous service experience at Langley Hyundai!
Discover a Higher Standard of Metro Vancouver Customer Service at Langley Hyundai
Our customer service philosophy is simple – we believe in giving every driver that walks through our doors the tools and information they need to make the best automotive decisions possible. We believe in the power of transparency, both in terms of the vehicles we sell and the policies and offers that guide us through the sales process. So if you're ready to discover a dealership that's willing to go the extra mile for you, to share years of combined knowledge about the Hyundai lineup so you can use your auto budget wisely and effectively, choose Langley Hyundai. You'll be glad you did!
No Pressure, No Hard Sell - Relax in Langley Hyundai's Stress-Free Sales Environment
When you think of buying a used car, there's a certain image that comes to mind – and it's not always a positive one. The Langley Hyundai team recognizes that every driver brings a unique set of goals and concerns to every customer interaction, and we make it a priority to put you at ease from day one. We believe that relaxed customers make better decisions, and ultimately experience greater satisfaction over the long term. Visit Langley Hyundai and find out how our unique, relaxing sales philosophy can work for you!
Make the Smart Choice - Visit Langley Hyundai for Your Next Used Car
No matter what kind of used car you're looking for – from an affordable, efficient compact like the Hyundai Accent to a luxurious sports sedan like the Hyundai Genesis – Langley Hyundai has what you're looking for. It's easier than ever to find out how you can save big on your next purchase, so consider checking out our current pre-owned specials for exceptional deals. We're easy to get in touch with – online, over the phone, or during a walk-in – so get started today!
Langley Hyundai is the #1 source for high-quality new and pre-owned Hyundai vehicles in the Lower Mainland. We've served the Metro Vancouver community for over ten years, and we pride ourselves on providing a customer experience that's second to none – from sales and financing to parts and service. We have a full selection of factory-fresh Hyundai selections available, and we welcome you to schedule an appointment or walk-in anytime, seven days a week. You can rest assured that the Langley Hyundai team will always go further to make your visit fast, stress-free, and even fun.If you don't see exactly what you're looking for in stock, just say so – we'll be happy to track down the new or pre-owned vehicle you deserve. Discover a better way to buy a new or pre-owned car, truck, or SUV – choose Langley Hyundai!Start your journey with us by visiting our convenient location at 19459 Langley Bypass in Surrey, or give us a call at (604) 539-8549. It's that easy!
I would like to say what an awesome experience we had at Langley Hyundai. Our salesman Brent was great, we purchased a 2016 Tucson 2 weeks ago and were so impressed that we purchased a second vehicle. Sandra our financial salesperson did a great job and offered us a fantastic interest rate as well with the speed of our transactions. Great job Langley Hyundai will definitely recommend our friends and family.
Nick
Excellent experience, Brenda was helpful but not pushy in any way. Gave us the facts, didn't promise the moon and worked hard to get us the deal we wanted for the car we wanted. Never felt rushed or pushed to buy. A+
Matt
I have nothing but good things to say about the staff I dealt with at this dealership. My deal got complicated and I could have been told too bad so sad but instead felt that Alex, Sales Manager, bent over backwards to get a deal done for me that made me happy. Daniel was great and helped make the experience a positive one. I work in the Auto industry and it is nice to find people that make customer service their first priority. Would tell my friends and customers to go to Langley Hyundai.
Heather