Are you ready to get behind the wheel of a car you truly enjoy driving? You're ready to find your next vehicle, and it's waiting for you in our inventory of used cars in the Fraser Valley. We have everything you may need to get you around. Our wide range of high-quality pre-owned vehicles includes sedans, hatchbacks, trucks, SUVs and more! We're ready to show you around, hear your specific needs and wants and match you up with the used car that will provide you with many years of happy driving. We'll be waiting for you to visit our lot at Langley Hyundai and we look forward to helping you.
If you want a superb vehicle but aren't interested in paying the full price for a brand new automobile, purchasing a used car is a great solution. Whether you're on a tight budget or consider thrifty automotive purchases a good way to save some hard-earned money, we support your decision, and we're happy to work with you to find the best financing option for your needs. We're glad we can help you find the vehicle you need and are always willing to work a bit harder to see you driving away in the pre-owned vehicle that will bring you joy. To find the best used cars in the Fraser Valley, come by Langley Hyundai.
More Than 10 Years of Service
We've been part of the Lower Mainland community for more than 10 years!
Fast and Friendly Financing
We'll help you get behind the wheel of your perfect Hyundai.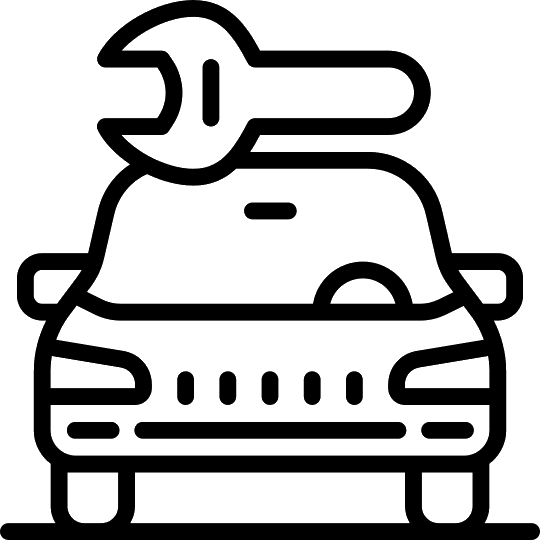 Skilled Technicians
Trust our experts to handle all of your maintenance and repair needs.
Why Choose Langley Hyundai
Great Service and a Welcoming Atmosphere
We don't think about this enough, but regardless of what it is that we purchase, the experience we have when we come to own the object reflects heavily on how we feel about that object throughout its use. More than anything else, this applies to cars, and when a car is purchased in a friendly, welcoming, and relaxed atmosphere, we are happy to report that the feeling carries through to every ride you take in that used car in the Fraser Valley. We are here to not only find you the pre-owned vehicle you want but to also make sure every journey you take in it imparts the same great feelings every time.
Helping You Drive Away Happy in a Used Car
When you're looking for a pre-owned car, truck or SUV, you don't want to hear about the dangers of used cars, you want to know that the vehicle you're getting is a high-quality automobile in good condition. We provide that peace of mind. Our technicians help assess the vehicles and ensure that each car we sell is road-ready and safe to drive. Take the safest bet around and purchase a car from the best stock of used cars in the Fraser Valley - get a vehicle from Langley Hyundai.
Find Your Perfect Vehicle in the Fraser Valley With Us
Some budgets are too tight for a new vehicle, and we understand that concern. We want to give you the option of purchasing an automobile that is just like new - a high-quality, road-ready vehicle, something that can serve you for many years to come. That is why we offer an extensive selection of wonderful pre-owned vehicles that have been inspected by our qualified technicians. Find your great next vehicle in our inventory in the Fraser Valley at Langley Hyundai.
Quality and Knowledge Worth Experiencing
We don't just offer our customers pre-owned vehicles, we offer everything we know about these vehicles too. It is our job to know and have an in-depth understanding of every vehicle in our inventory and if one of our fantastic pre-owned cars catches your eye, we are ready to tell you about it and answer your questions about that vehicle. If you're ready for an experience of purchasing a used car in the Fraser Valley from professional automotive experts, we're ready for you at Langley Hyundai.
Langley Hyundai is proud to be the premier new and pre-owned Hyundai dealership in the Lower Mainland. We've served the community for over ten years, and always strive to provide a customer experience that's second to none – from sales and financing to parts and service. We have a full selection of factory-fresh Hyundai vehicles available, and we welcome you to schedule an appointment or walk-in anytime, seven days a week. At Langley Hyundai, you can rest assured that our team will always go further to make your visit fast, stress-free, and fun! If you don't see exactly what you're looking for in stock, just let us know, and we'll be happy to find a vehicle that checks off all the right boxes. Discover a better way to buy a car, truck, or SUV – choose Langley Hyundai! Visit us at 19459 Langley Bypass in Langley, BC, or give us a call at 604-539-8549.
I received great customer service. Mike the sales associate was very knowledgeable, kind and paid attention to what I was looking for. Mike went beyond and further followed up with me after my car purchase. Highly recommend Langley Hyundai.
Simi
I throughly enjoyed the process with Langley Hyundai! I found that they were easy to communicate with and took my needs very seriously, they worked very hard to help me get the best deal for the car I wante. Could not be happier with my purchase thanks to Elliot and Chelsey for all their hard work!
Taylor B.
Langley Hyundai is wonderful to work with. They treat us like family and make the car buying experience very easy and stress free. They gave us great service and made us feel well looked after.
Sonja S.