At Langley Hyundai, we believe in doing things just a little bit better. With a team that's amongst the most knowledgeable and thorough in the entire province, and with an intimate knowledge of all things Hyundai - we promise to work with you to trim down the options and find the perfect used Hyundai for your needs. Helping us in this is the largest selection of used Hyundai vehicles throughout the Vancouver area. No matter what kind of Hyundai you need, and no matter what you need it for, we have the selection and the know-how to get you rolling sooner and for less!
Of course, we aren't interested in just finding the perfect used Hyundai for you, we want to become your go-to automotive resource for any of your vehicle needs! From financing to service and parts - we believe in a complete package approach to everything automotive. If this sounds like your kind of dealership, and we really think it might be, then come and see us at 19459 Langley Bypass in Surrey or give us a call at (604) 539-8549 to book yourself an appointment.
More Than 10 Years of Service
We've been part of the Lower Mainland community for more than 10 years!
Fast and Friendly Financing
We'll help you get behind the wheel of your perfect Hyundai.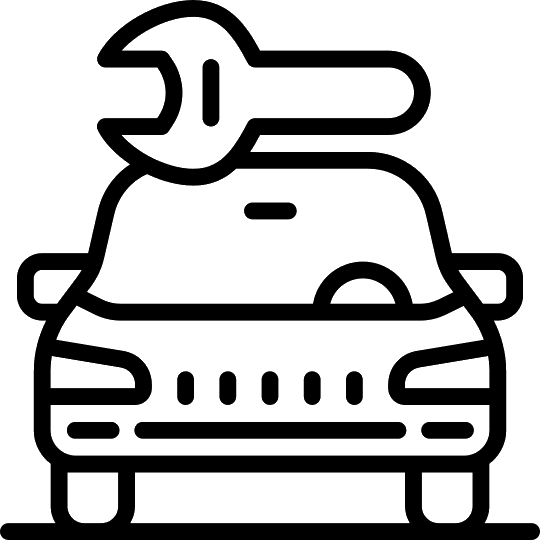 Skilled Technicians
Trust our experts to handle all of your maintenance and repair needs.
Why Choose Langley Hyundai
Selection, Smiles, and Santa Fes
At Langley Hyundai, we offer the largest selection of used Hyundais near Vancouver. From Elantras to Santa Fes and everything in between, we have the car for you at a price you simply won't believe. You might even look at the selection and wonder how anyone could possibly go through all the options. Not to worry, our team knows these vehicles inside and out, and once we get to know you we'll happily help you find the one that will work best for you!
An Ounce of Prevention for Vancouver Drivers
The very best way to keep your used Hyundai at its very best is regular preventative maintenance from a professional service technician, and for that there is nowhere better than Langley Hyundai. Not only do we specialize in Hyundais, but our team of technicians are among some of the very best in their fields with decades of experience under their collective tool belts. Booking an appointment with us is easy, and with our honest and transparent approach, you will know exactly what your vehicle is in for as soon as we do.
Go On, Get Under the Hood
We know the siren's call that is cracking open the hood of a vehicle and tinkering around. It's probably the reason why most of us got into this line of work in the first place, so when the time comes for you get the wrench out all we ask is that you consider us when buying parts. Not only is our stock largely OEM, but our parts department know how to get the best bang for your buck. So, when you get the call to do a repair, replacement, or customization job on your new ride - come and see us in the shop first. You won't regret it.
Let's Find you a Used Hyundai!
When the time comes to find your used Hyundai near Vancouver we hope that you will come and see us at Langley Hyundai. As area experts and enthusiasts on all things Hyundai, we love helping new customers find what they are looking for, and in turn making new Hyundai enthusiasts. We offer a wide range of services beyond the initial sale, that we hope you will come to rely on us for. More than anything, we just can't wait to meet you and get started.
Langley Hyundai is proud to be the premier new and pre-owned Hyundai dealership in the Lower Mainland. We've served the community for over ten years, and always strive to provide a customer experience that's second to none – from sales and financing to parts and service. We have a full selection of factory-fresh Hyundai vehicles available, and we welcome you to schedule an appointment or walk-in anytime, seven days a week. At Langley Hyundai, you can rest assured that our team will always go further to make your visit fast, stress-free, and fun! If you don't see exactly what you're looking for in stock, just let us know, and we'll be happy to find a vehicle that checks off all the right boxes. Discover a better way to buy a car, truck, or SUV – choose Langley Hyundai! Visit us at 19459 Langley Bypass in Langley, BC, or give us a call at 604-539-8549.
I had a great experience shopping for my first new car. Elliot provided exceptional customer service and really worked with me to help me purchase a new Tucson. I also had a great interaction with Candice. Their sales team were all friendly and courteous. I did not feel pressure at all. My husband and I are very happy with our experience with Langley Hyundai.
Nicole C.
Elliott was my car salesman. He was able to help me find the perfect new car! Any questions/concerns were immediately answered with a smile. I felt like I could trust him throughout the entire car buying experience due to his positive genuine personality. Thank you so much!!
Kara B.
Excellent customer service and maintenance service delivered on time with precision. Mechanics is not in my lines of skills, which is why I am happy to service my vehicle at Langley Hyundai. Simply said, it is peace of mind knowing the service is done for me by skillful, specialized staff. I love it! Thank you!
Alex P.